WHY IS IT IMPORTANT TO READ?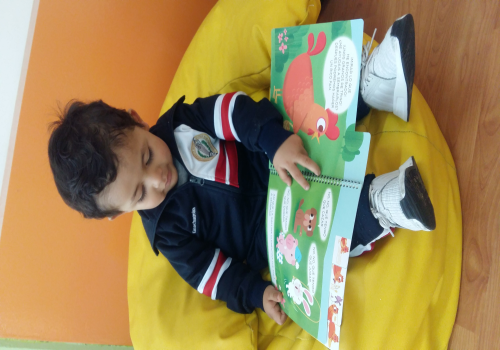 READING IS THE BASIS OF IDEAS FOR LEARNING
It is important to mention that the habit of reading is essential. Reading is a fundamental part of our daily life, it is one of the main skills that the human being has; since it is applied every day, when reading an advertisement, a magazine, a newspaper or a book.
Reading is considered as one of the mechanisms of learning and reasoning in schools or outside of them; Reading helps us develop the ability to analyze, to concentrate and generate reflections about what is being read.
It should be mentioned that the development of reading skills is one of the fundamental keys to learning. The reading often takes us to places or knowledge that were previously unknown to the person who is reading, with this reading takes us and makes us grow our creativity and have a different perspective of life and everything around us.
Throughout history, the importance of reading has not grown as we would like but, in our school, to achieve it, we work in a determined and constant manner day by day.
We know that with effort and dedication we will be able to motivate our students in this important discipline. And they will understand that through reading we will know, discover and learn new and useful things for our daily life.



Autor:
Wilma Tapia
Cordinadora de Lengua y Literatura